How could one man shoot so many iconic comedies that nearly the entire country knows by heart?
"People live so hard. Let them laugh," Leonid Gaidai (1923-1993) said. His comedies such as "Dog Barbos and Unusual Cross", "Bootleggers", "Operation Y and Shurik's Other Adventures", "Kidnapping, Caucasian Style", "The Diamond Arm", "Ivan Vasilievich: Back to the Future", and "The Twelve Chairs" - all went on to become Soviet box office leaders, raking in millions of viewers. Quotes from these films have become catchphrases, and timeless soundtracks from these movies have also become part of popular culture. Gaidai's movies not only remained popular in the USSR and remain popular in modern Russia - the entire world continues to laugh watching them. What's their secret?
Charlie Chaplin, war, cinema
Leonid Gaidai was born in 1923 in the Russian Far East - his father was an exile, and worked on the construction of the Amur Railway. Later his family moved to Irkutsk. The future director had an interest in comedy ever since childhood.
Charlie Chaplin was his true idol - Gaidai went to the local cinema to watch all his films (and sometimes he hid between the seat rows during breaks to watch them again). Later, the influence of Chaplin would be apparent in his own movies - for instance, in one of his early works - "The Ransom of Red Chief", based on O. Henry's short story of the same name. It has barely any text, like a silent film, and its comedic effect is based on funny situations and sounds.
From "The Ransom of Red Chief"
Very young, fresh out of school, Gaidai wanted to enlist as a volunteer and fight on the front. He wasn't enlisted immediately, but he was called up in autumn 1941. He served in military intelligence and even was distinguished in battle, throwing grenades at a German firing point. In 1943, he seriously injured his foot when he struck a mine and remained unfit to serve in the military despite a long recovery. The young Gaidai returned to Irkutsk and, after studying in a theater studio, went to conquer Moscow, where he entered the directing department of the Institute of Cinematography (VGIK). From there, he was almost immediately accepted by Mosfilm, the USSR's leading film studio.
The profession to make people laugh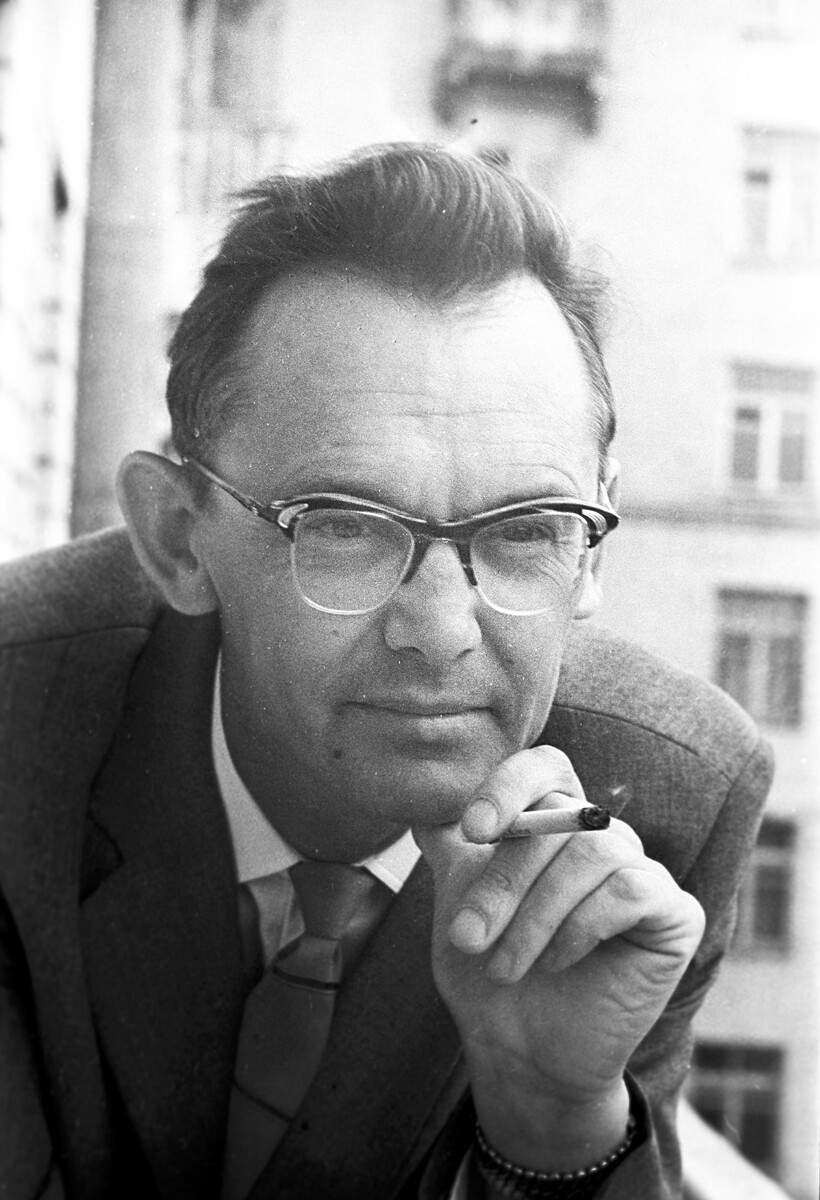 Georgy Ter-Ovanesov/Sputnik
Gaidai wanted to work in only one genre - comedy. Only once, at the beginning of his creative career, on the advice of Ivan Pyryev, Mosfilm's director, he directed a serious movie about the Revolution, "Thrice Resurrected". But the work was criticized, and it almost cost him his career.
Gaidai's first big breakthrough was the short film "Dog Barbos and the Unusual Cross". It was nominated for an award at the Cannes Film Festival. A trio of hooligans - a Coward, a Fool and a Pro - appeared in this comedy for the first time, played by Georgy Vitsin, Yuri Nikulin and Yevgeny Morgunov. The audience absolutely adored them, and they appeared many times in Gaidai's future films.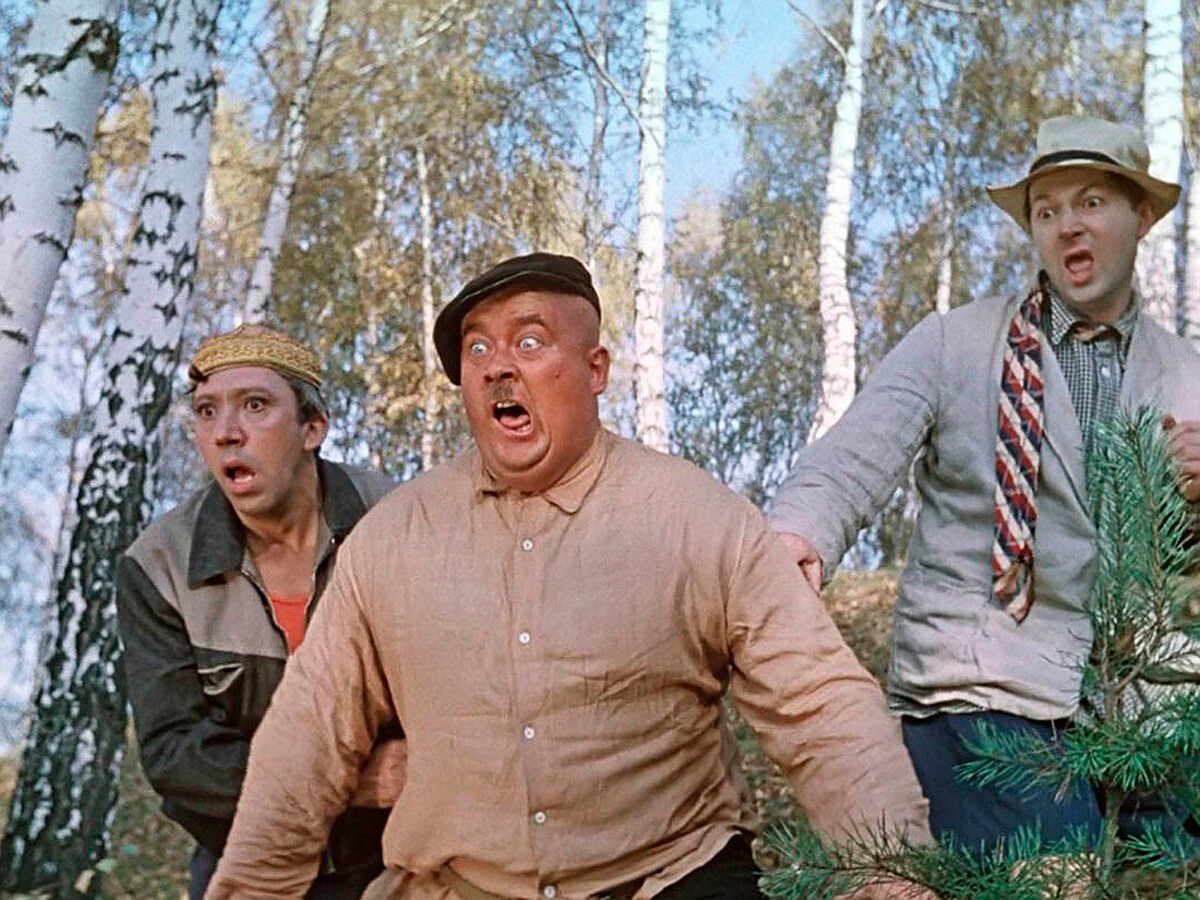 Coward, Fool, Pro. A shot from the short film "Dog Barbos and the Unusual Cross"
Leonid Gaidai/Mosfilm, 1961
National fame came to Gaidai with the comedy "Operation Y and Shurik's Other Adventures" (1965), which became a Soviet box office hit. The main hero is the simple but honest and principled student Shurik, who subsequently became a true star and favorite among the Soviet people. On the wave of this unprecedented success a sequel to the movie was directed - "Kidnapping, Caucasian Style" (1967) that also took the box office by storm.