DUBLIN, Ireland - A seventh person has been taken into custody following the detention of the Panamanian registered bulk cargo vessel, MV MATTHEW on Tuesday.
The man was arrested on Thursday taking the total number of arrests in the case to seven.
All 7 men are being detained at Garda stations in the Southern Region.
In a meticulously coordinated operation at sea, a Joint Task Force (JTF) comprised of members from the Revenue Customs Service, Naval Service, and An Garda Sochna successfully detained a Panamanian-registered bulk cargo vessel, the MV MATTHEW, which had originated in South America. The operation unfolded in the early hours of Tuesday, and took place off the South East coast of Ireland.
During the operation, authorities discovered a significant quantity of suspected controlled drugs onboard the detained vessel. This joint effort involved the use of Naval and Air Corps assets, as well as interagency personnel, including the elite Army Ranger Wing, which operated under challenging conditions to secure the vessel.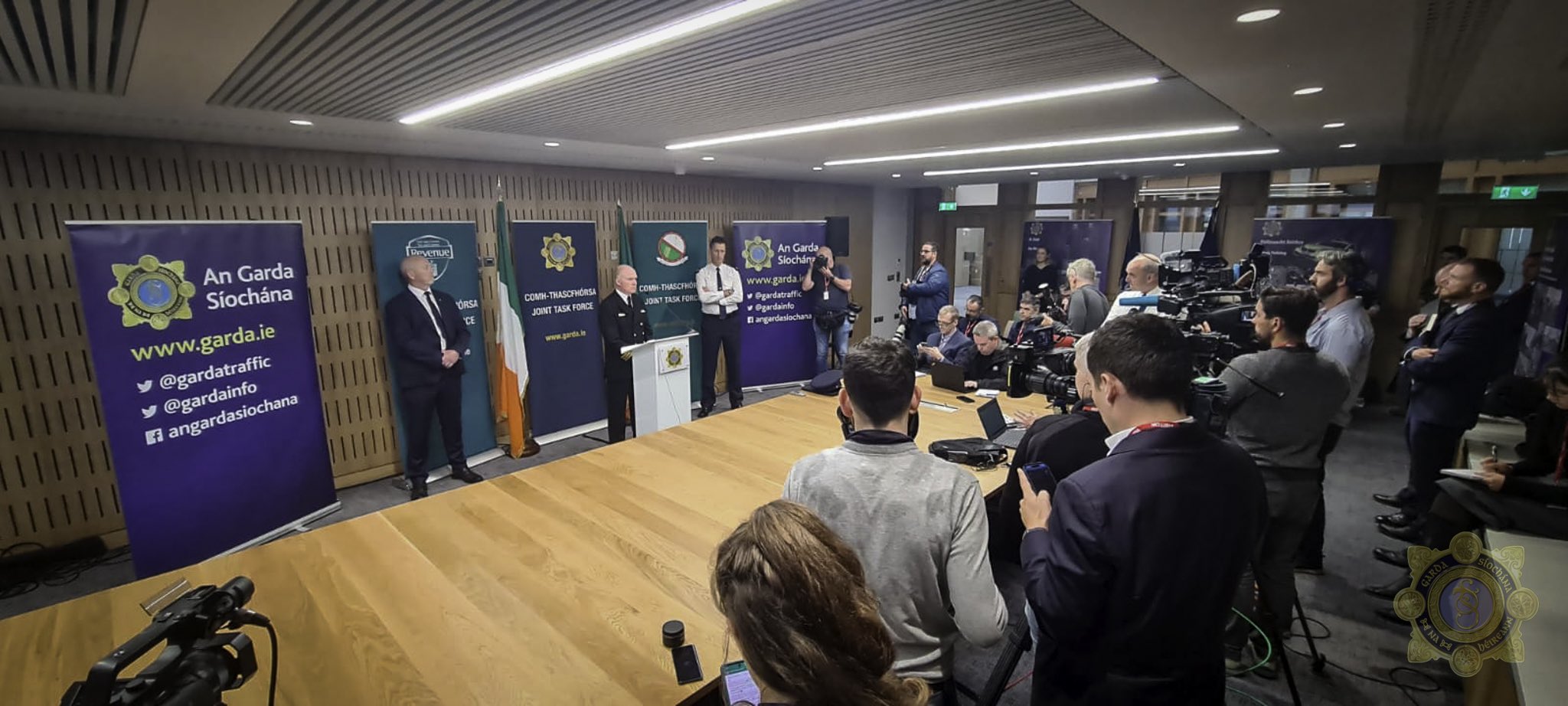 It was later revealed at a press conference, the vessel was carrying some 2.2 tonnes of cocaine with an estimated value of €157 million.
Once the Army Ranger Wing personnel secured the vessel, members of the Irish Navy, the Garda National Drugs & Organized Crime Bureau (GNDOCB), and Revenue's Customs Service were transferred to the cargo vessel. The MV MATTHEW was escorted by a Naval Ship to an Irish port, where it will undergo a thorough examination by Revenue Customs and An Garda Siochana.
This intelligence-led operation was conducted in close collaboration with the Maritime Analysis and Operations Centre - Narcotics (MAOC (N)), based in Lisbon, Portugal, as well as partners from the National Crime Agency (NCA), the Drugs Enforcement Agency (DEA), and the French customs service DNRED.
As part of the MAOC-N initiative, seven EU member countries - France, Ireland, Italy, Spain, Netherlands, Portugal, and the UK - work together with financial support from the Prevention against Crime Programme of the European Union, European Commission - Directorate-General Home Affairs. The Centre serves as a platform for multilateral cooperation aimed at suppressing illicit drug trafficking by sea and air.
Three individuals, aged 60, 50, and 31, have been arrested on suspicion of organized crime offenses and are currently detained at Garda stations in Wexford. This operation reflects the unwavering commitment of Irish law enforcement agencies to combat drug-related crimes and ensure the safety and security of the region.